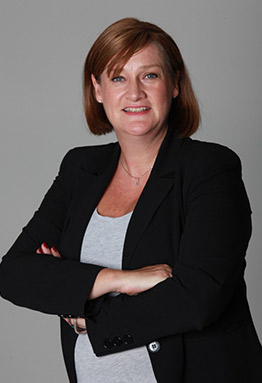 About Maud Bökkerink
I am Maud Bökkerink, independent AML/CFT and sanctions compliance consultant. I think that crime should not pay. This is why I help institutions reinforce their compliance.
Compliance with regulations that counter financial and economic crime is crucial. Customer due diligence is one of the best defences an organisation can have to protect itself against the threats of money laundering, terrorism financing and other financial and economic crimes.
I started Bokkerink Compliance International in 2017 based on the Japanese notion of ikigai. Ikigai is what gives us purpose in life. Our life's purpose is the convergence of four elements: our passion, our mission, our vocation and our profession. Driven by this philosophy, I help my customers ensure an effective AML/CFT and sanctions framework.
How I help
With over 25 years' experience in Integrity, AML/CFT and sanctions, I advise my customers on topics such as AML/CFT strategy, systematic integrity risk analysis (SIRA), risk appetite statements, and compliance policies and procedures. I conduct gap analyses and audits on compliance with the AML/CFT and sanctions requirements. In addition, I guide supervisory authorities in setting up a risk-based AML/CFT supervision system. I also deliver training sessions.
Who I work with
I am dedicated to providing institutions with pragmatic, tailor-made AML/CFT, sanctions and Integrity frameworks that meet technical requirements under current national and international standards. My customers include:
• Banks
• Payment service providers
• Crypto service providers
• Trust offices
• Investment companies
• Insurance companies
• Law firms
• Accountancy firms
25+ years of experience
From 2008 until 2017 I worked at the Dutch Central Bank (DNB) where I was lead supervisor for AML/CFT and sanctions examinations of banks, insurance companies, payment service providers and trust offices. From 2002 until 2008 I worked for the IMF as an AML/CFT financial sector expert. Before that, I worked at the Dutch ministry of Finance on AML/CFT policy and legislation, the Dutch FIU as a financial analyst, and in the National Criminal Investigation Service as a financial investigator on financial fraud and money laundering.
I have participated in several third-round and fourth-round FATF country assessments as well as evaluations by the EC on the implementation of the fourth AML Directive by EU Member States, and delivered technical assistance to countries in Europe, Africa, Asia and the Middle-East.
I lecture on AML/CFT and sanctions topics at international workshops and conferences, and publish articles on various integrity-related topics. My earlier experience has been in the international financial sector. I received a master's degree in fiscal law and a master's degree in Japanese from the University of Leiden in the Netherlands.
The logo of Bokkerink Compliance International
The logo of Bokkerink Compliance International represents the idea of "ikigai". Japanese for what gives you purpose in life. This is the convergence of four elements: passion, mission, vocation and profession. With this as a base, I will work with your company to ensure an effective AML/CFT and sanctions framework.